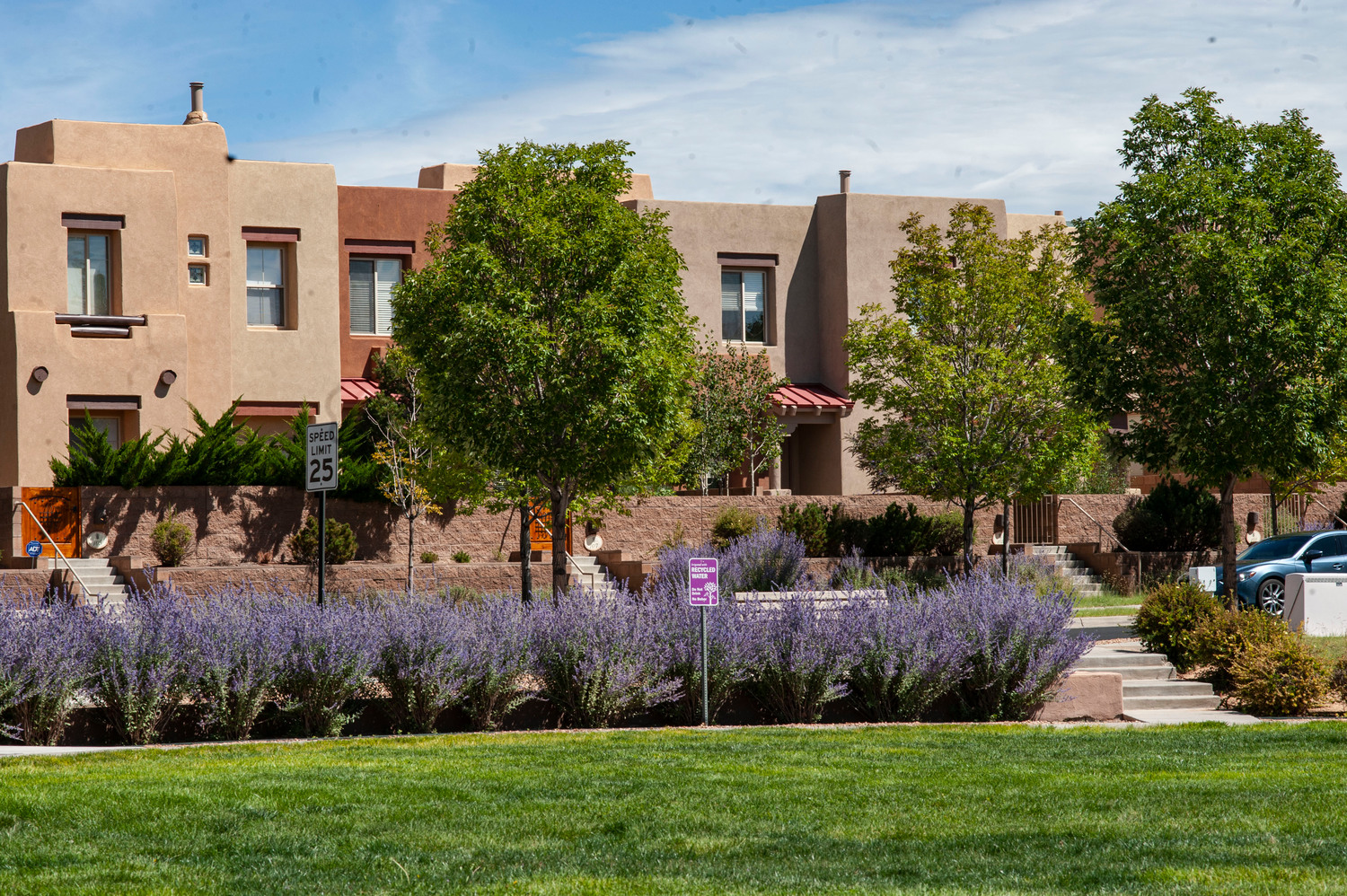 Ecosystems
Santa Fe's natural resources and ecosystems sustain life and support community and economic vitality.
Santa Fe is a designated Tree City USA? The City works to increase the urban tree cover to promote cooler temperatures, better habitat for wildlife, cleaner air, and a healthier community. Trees are vitally important to the health of our ecosystems and the planet. Trees remove carbon dioxide from the atmosphere and store it in their wood. Larger trees store more carbon so maintaining existing trees is equally important as planting new trees.
One way that Santa Fe is protecting our trees is through TreeSmart Santa Fe. This initiative uses data-driven insights and an equity lens to leverage "smart trees" that cool our city, conserve energy and water, and nurture vibrant, livable neighborhoods. TreeSmart Santa Fe is a public-private partnership between the City and community partners, including the Santa Fe Watershed Association and the Santa Fe Community Foundation.
TreeSmart Santa Fe Aligns with "30x30 Campaign to Save Nature". The Campaign for Nature is calling on world leaders to set new, more ambitious targets to create protected areas and work collaboratively with other governments, indigenous communities, and other partners to ensure effective management of protected areas. Top scientists say we need half of the planet in its natural state to prevent the extinction of one million species, stay below 1.5°C, and safeguard all people that rely on nature to survive and thrive. Santa Fe adopted its own 30 x 30 resolution in 2021.
The City Santa Fe has completed an ambitious inventory of all trees in public spaces with the help of dedicated volunteers. Led by the City of Santa Fe Municipal Tree Board, information on tree species, diameter, condition, and location has been collected so that we can better address tree health and maintenance in the city. This project helps to build the urban forest through local education and awareness of issues. The inventory also provides information to the Parks Division for further assessment, follow-up maintenance, and good decision making.
Click here to view the TreePlotter tool and explore the tree inventory and other resources.
Enhancing Our Watershed & Parks
In 2018, City residents approved a $30 million bond issue for park improvements and renovations. $2.3 million of the bond was earmarked for the Santa Fe River Park, El Parque del Rio. New plantings and irrigation systems provide shelter, breeding areas, and habitat for a wide array of species.
The Santa Fe River Trail currently connects Patrick Smith Park to Siler Rd. with plans to extend the trail system to NM 599. The County will begin construction on the next segment from Siler Rd. to San Ysidro Crossing in 2023. In addition to the multi-use, paved trail system, the Greenway project also includes restoration and stabilization of the Santa Fe River. The hope is to one day provide an off-road transportation option that connects all of Santa Fe and creates an equitable outdoor space for our community to reconnect to the river.
Santa Fe is also a designated Bee City USA. Commitments include establishing a Bee City USA committee, enhancing pollinator habitat on public and private land, and reducing the use of pesticides and expanding non-chemical pest management methods. Bees are vitally important to the health of our ecosystems: bees pollinate plants, flowers, and crops that we rely on for food.
Environmental Services, Parks, and Water Conservation Office work collaboratively to protect bees and pollinators by planting a diversity of plant species to create better habitat. The City has installed several 'bee hotels' with the help of community organizations. These are hotels are different than bee hives in that they provide a nest for solitary bees to rest and repopulate. The bee hotel located at the intersection of E. Alameda St and Camino Escondido is also an art and educational piece.
Fire Risk Reduction Program
The Wildland Urban Interface (WUI) program provides information, assistance and recommendations to homeowners and landowners with property in the areas where forest fires are a danger. The Santa Fe Fire Department (SFFD) is proud to be one of the only fire departments in New Mexico to have a full time Wildland Division that is dedicated to wildfire response, prevention, and WUI issues in and around the greater Santa Fe area. In addition, the department has supported a seasonal wildland firefighting program to help with fuel management in the Wildland Urban Interface and to respond to wildland fires.
Greater Santa Fe Fireshed Coalition
The Santa Fe Fireshed is an area of concern for the City of Santa Fe, Santa Fe County, the Pueblo of Tesuque, and nearby communities. The Greater Santa Fe Fireshed Coalition uses a proactive, collaborative approach to address wildfire risks and improve the health and long-term resilience of forested watersheds and communities. The Coalition's primary goal is to identify and implement high priority on-the-ground projects that make the Fireshed and its communities more resilient to wildfire while maintaining and restoring resilient landscapes.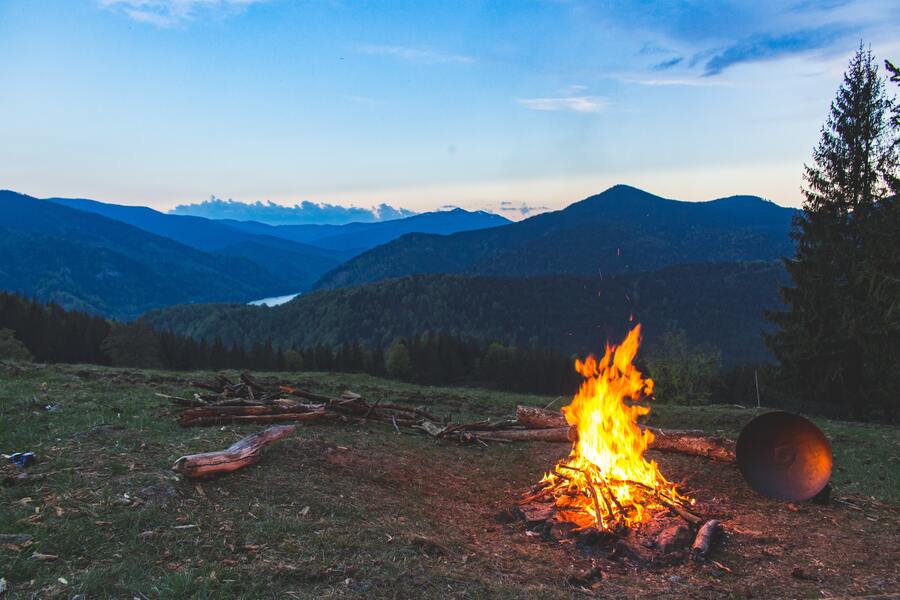 Forest Stewards Guild Wins 1.3 Million Dollar Grant
A 1.3 million dollar grant awarded to Greater Santa Fe Fireshed Coaltion member the Forest Stewards Guild (the Guild) will reduce the wildfire hazard for Santa Fe, Pueblo of Tesuque, Pueblo of Nambe, and surrounding communities. Under the Community Wildfire Defense Grant (CWDG), this funding will support projects described in the 2020 Santa Fe County Community Wildfire Protection Plan.
Over the next five years, the Guild and partners in the Greater Santa Fe Fireshed Coalition will conduct over 500 home hazard assessments and complete more then 125 acres of high priority fuel mitigation treatments. The Coalition will work to elevate public outreach and education while simultaneously increasing the number of Fireshed Ambassadors. Expansion of the Fireshed Ambassador program, which is based on the knowledge that neighbors are influenced by neighbors and that volunteer community leaders can multiply the efforts of subject matter experts, will foster Fire Adapted Communities. This work will be facilitated by a new Fire Adapted Communities Manager.
More info
Light Pollution Reduction
Santa Fe Night Sky Ordinance
In 1999, the New Mexico Heritage Preservation Alliance (NMHPA) declared the New Mexico night sky one of our state's most endangered cultural resources. According to the International Dark-Sky Association, outdoor lighting is often inefficient, overly bright, and poorly targeted. This translates into light pollution, glare, and light trespass, all of which can negatively impact wildlife and our ability to see the night sky. Plants and nimals rely on the natural cycle of light and dark to regulate everything from digestion and sleep to navigation and migration.
Using Dark-Sky practices and approved lighting fixtures insures that light is only used where and when it is needed. Santa Fe's Outdoor Lighting Ordinance provides guidance for installing outdoor lights that reduce or prevent The ordinance also promotes energy conservation, safety and security, and ensures that our outdoor lighting aesthetically aligns with the character of Santa Fe.
Support conservation and ecological resilience efforts in Santa Fe!
---